Why hello there!
At the weekend I had a girls night out with some wonderful ladies – it was a great opportunity to wear some of my favourite things from Twinkie Chan and Plastic Bat and put on some makeup.  I'm sure I've worn this combo many times and will no doubt wear it a million times again, but well if it ain't broke, don't fix it!
OoTNight

Wearing:-
Maneki Neko Necklace from Plastic Bat
Cami from Monsoon
Cardi and skirt from Twinkie Chan
Leggings from Sainsburies (hehe)
One awesome thing I realised when I went through my wardrobe the other day is that a lot of my things will work pretty much all the way through pregnancy (though I'm skipping the belts for now) – so that was really nice to realise.  I got a couple of maternity items from ASOS in the sale, which will make an apperance sooner or later and I might need some preggo pants in a few months, but we shall see.
EoTEvening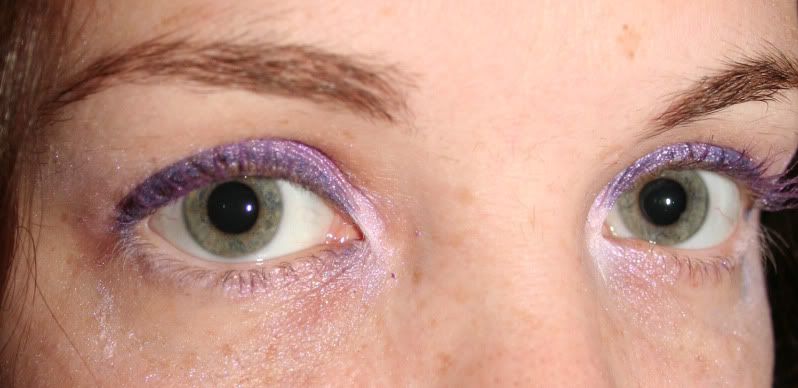 Eyebrows look better when they arent totally in focus and I can see all the strays!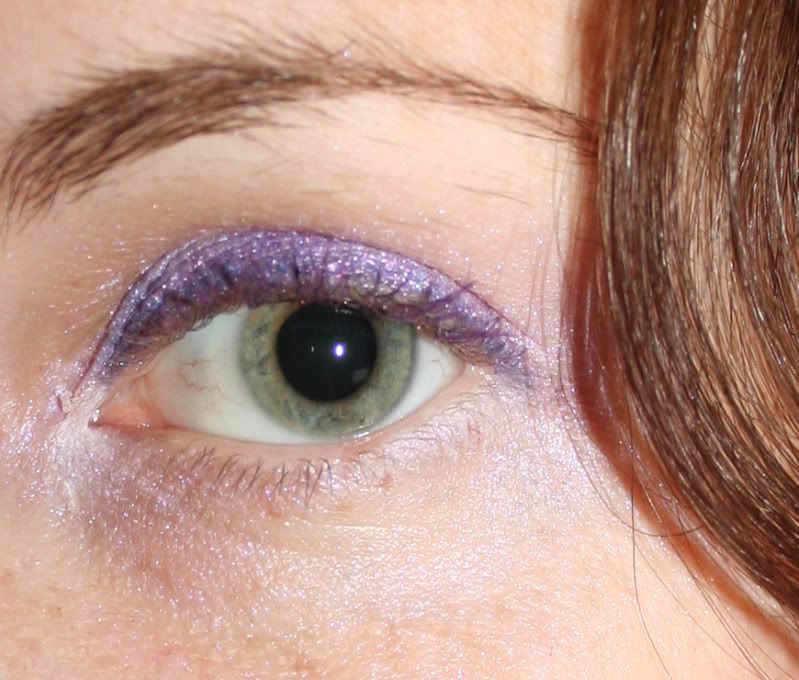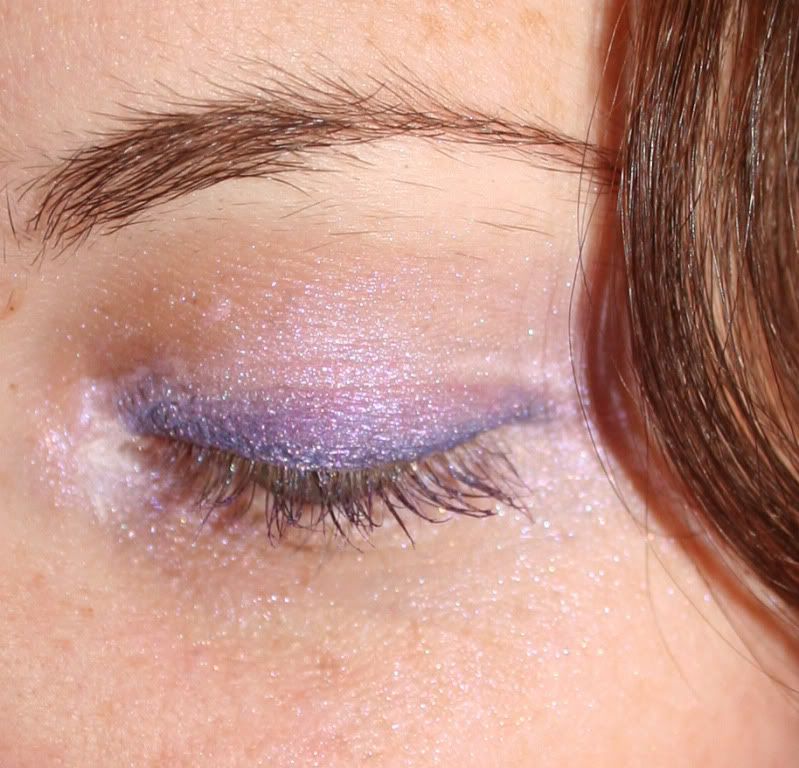 Look made with:-
Sugarpill – Tako on the inner eye.
MAC paint pot in painterly, Fyrinnae Pixie epoxy
Fyrinnae Sakura and Meerkat
MAC pigment in Parfait (I *think*)
Urban Decay eyeliner 24/7 the erm purple one
Urban Decay mascara in plum
See I'm getting better at remembering what I used, hehe!
So yes, there's been a few things about pregnancy that I wish were first on the google search engine:-
Firstly a big fat disclaimer, when you search google to take everything you find with a gallon of salt!  It's so easy to get so worked up about absolutely everything and worry about whether x is safe to eat or it's safe to do y.  Especially when you have just found out you're pregnant and the midwife/doctor isn't interested till you're 8/9 weeks in.  Advice also varies wildly from country to country.
Morning sickness is fail named (okay I realised this as soon as I started reading up on pregnancy, but still).  Whole day sickness more like, with special sickness added if you're silly enough to commute on a train.  Thanks body!
12 week scans are quite…. hands into your belly – especially if you have a layer of flubber like I have.  Seriously I thought she was trying to touch my ass through my body, also you need to lower those trousers/skirt way more than you originally do.
Stomach cramps can be normal – this freaked me out the first time – and I'm still getting used to it.  Now I'm in the second trimester I think I'm experiencing round ligament pain at times, which is quite intense, though lasts for only a short period of time.
I'm pretty sure there will be more later – but yep!